We Are the Atlanta Auto Accident Law Firm of Choice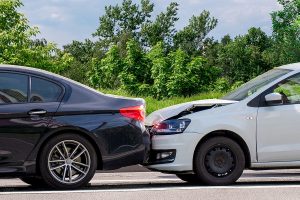 Every year, Fulton County records an average of 53,000 auto accidents. That's more than 4,400 crashes a month, or 147 per day. These auto accidents result in over 16,000 injuries, many of which could have been prevented if vehicle drivers and other road users were more careful.
Car accidents are the number one cause of injury deaths, and the second-leading cause of visits to the ER and hospitalizations, in the State of Georgia. The cost of medical treatment for injuries brought on by motor vehicle crashes can be quite steep. For many, it can lead to financial devastation and significant debts that may take years to pay off.
Most of us are only one bad injury away from losing the things we have worked hard for: our jobs, financial security, and quality of life. That is why car accidents are so threatening. They not only inflict severe injuries but can have consequences that drastically impact a person's life.
As we've mentioned, car accidents are among the most common causes of personal injury and are one of the most common types of cases that we handle at Wilson Rowley Trial Lawyers For Justice. Our firm is proud to be one of the top injury firms in Atlanta. We serve car accident victims and their families across the state of Georgia and we pride ourselves on providing top-tier legal representation and assistance to those harmed by negligent drivers.
A car accident can be trying, but you do not have to face it alone. With the help of an experienced Atlanta car accident lawyer, you may be able to pursue compensation for your damages and recover your losses.
If you or your loved one has been injured in a car accident in Atlanta, we are here to help.
Wilson Rowley Trial Lawyers For Justice is a highly regarded personal injury law firm in Atlanta that's committed to helping injured victims get the compensation they deserve. Call us at 844-JOE-WINS to discuss your case with our skilled car accident lawyer serving Atlanta, Georgia.
Why You Should Speak to an Atlanta Car Accident Lawyer About Your Case
The pursuit of compensation is a crucial part of recovering your losses. You shouldn't have to suffer because of someone else's actions.
Now, although you have a right to pursue damages, it doesn't mean that the at-fault driver's insurance company will automatically grant your request. The insurance company will do everything in its power to fight your claim. And even if the insurance company sees that fighting your claim might be futile, the adjuster may try to pay you far less than you deserve.
You can either accept whatever the at-fault driver's insurance company offers you or choose to fight for the compensation you deserve. If you choose the latter – which is a good call – then you'll need the services of experienced Atlanta car accident attorney Joseph Wilson.
With Wilson Rowley Trial Lawyers For Justice on your side, you drastically level the playing field and improve your chances of securing the maximum settlement possible. The team at our Atlanta personal injury law firm will do the following:
 1. Investigate the cause of your car accident and identify all liable parties
 2. Fight for you when the at-fault driver's insurance company attempts to blame you for the accident
 3. Pursue maximum damages on your behalf so you can be made whole
 4. Take care of your case while you focus on recuperating
 5. Ensure that you get a fair and reasonable settlement
Once you start pursuing your claim, if you feel that the offer from the insurance company is insufficient, we can help file a personal injury lawsuit and take the case to trial. Joseph Wilson is an accomplished trial lawyer with extensive experience in successfully representing clients in court. If you want to win, he is the man to call.
Ready to file your personal injury claim? Get in touch with Wilson Rowley Trial Lawyers For Justice today. Call 844-JOE-WINS or fill out the contact form on this page for a free case evaluation.
Insurance Companies Don't Want You to Hire an Attorney
The reason for this is simple, without an attorney, a person seeking compensation for car accident injuries has to deal with the insurance companies that have them outgunned and know every trick in the book. They are excellent at keeping money in their pockets and out of the hands of car accident survivors.
Hiring a car accident attorney gives you more even footing. An attorney will make sure that you are not being taken advantage of by insurance companies that may try to trick you into admitting fault for an accident or accepting lowball settlement offers.
What Our Attorneys Can Do For You
Wilson Rowley Trial Lawyers For Justice can assist you with identifying who exactly may be liable for damages you suffered as a result of your car accident injuries aside from other drivers. Our firm will launch a thorough investigation into your car accident and bring the full breadth of our firm's resources to bear in order to uncover any detail that can assist your case. Our attorneys have years of experience negotiating fair settlements for many statisfied clients and have a long track record of successfully representing clients in court.
With the legal assistance of Wilson Rowley Trial Lawyers For Justice, you can feel confident knowing that your case is in the hands of a firm that has attained millions of dollars in compensation for its clients and will provide award-winning legal representation for you.
When Should I Hire a Car Accident Attorney?
Seeking legal assistance sooner rather than later is always recommended. Do not try to handle a case on your own as much as possible and only bring a lawyer in if the going gets rough. This is a mistake we see all the time and it makes cases significantly more difficult and can ultimately ruin a person's case. Before doing anything, at least speak to an attorney first and get an idea of how they can help. Wilson Rowley Trial Lawyers For Justice offers free consultations and is happy to answer any questions you may have.
How Much Will a Car Accident Attorney Cost Me?
One of the most common fears that clients have is how they are going to pay for a personal injury lawyer's services. Car accident attorneys do not get paid by the hour; instead, personal injury attorneys work on a contingent fee basis. This means that your attorney does not get paid unless they recover compensation for your case. This allows injured car accident victims to level the playing field without having to pay a lawyer upfront. Once your lawyer recovers money for you, they get paid with a percentage of the compensation they get for you.
If a lawyer fails to get their client compensation, then they will not get paid. This ensures that your lawyer has a vested interest in getting you as much money as possible since their payment is on the line as well.
Our lawyers understand that car accident victims are typically in a tight financial spot. This is why contingency fees exist. Do not hesitate to call our firm with any questions regarding this process. Our firm is happy to dispel any misconceptions and inform you about how our lawyers can assist you without the fear of having to fork over money upfront when you are still reeling after a car accident.
Leading Causes of Car Accidents in Atlanta, GA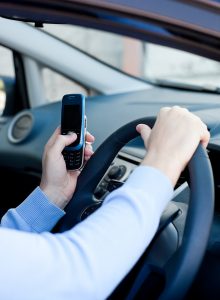 While auto accidents can happen anywhere in Atlanta, some roads and intersections are more prone to car crashes than others. For example, Memorial Drive and N Hairston Road.
Auto accidents in the city are no joke. In fact, between 2015 and 2019, Atlanta motor vehicle collisions led to between 52 and 81 deaths each year, which is 1 or more every week.
These numbers are even worse throughout the State of Georgia. Most of these fatalities could have been prevented if drivers and other road users were more careful on the road. Unfortunately, that's often not the case.
Apart from more dangerous intersections and roadways, reports from the National Highway Traffic Safety Administration (NHTSA) indicate that other things can cause a car wreck in the city.
Common causes of car accidents include:
Poor weather conditions – Atlanta's weather conditions can cause debris buildup on the roads and a slick surface when it eventually rains.
Drunk driving – Even though there are laws against drunk driving in the country, alcohol-impaired driving still kills over 10,000 individuals per year throughout the nation.
Distracted driving – Various distracted driving activities, such as texting, claimed the lives of 2,841 people in 2018 alone.
Excessive speeding – This claimed the lives of 9,378 people in 2018. The congestion on Atlanta's main roads may be a blessing in disguise as it forces drivers to reduce their speed. However, when drivers get to the less-congested inner suburb routes, they tend to drive faster which can lead to collisions.
Drug-impaired driving – Driving under the influence of opioids and illicit drugs like marijuana and other drugs that impair cognitive functions, motor skills, multitasking abilities, and lane tracking causes accidents. This is why it is illegal to get behind the wheel when you've recently ingested psychedelic drugs, regular medications, or opioids.
Driving while drowsy – Drowsy driving contributed to about 91,000 auto accidents, 50,000 car wreck -related injuries, and over 790 fatalities in 2017. This is why people should not be behind the wheel or operating any heavy machinery if they're sleep-deprived or drowsy.
In 2018, the State of Georgia ranked as the 14th-deadliest state because of its relatively high number of vehicle accident-related fatalities. Not much has changed since then.
When you're on the road, you deserve to be safe. Therefore, if you have sustained injury or property damage in an auto accident in Atlanta, you deserve to be adequately compensated.
It's best to get help filing your claim. Recovering compensation in car accident cases is a long, tedious, convoluted process that requires the insight and skill of an experienced car accident attorney.
If you need to recover fair compensation for your lost wages, medical bills, property damage, and pain and suffering, Joseph Wilson is the Atlanta auto accident attorney to talk to about your auto accident case.
Top Injuries Typically Sustained in Atlanta Car Accidents
Every day, there's at least one accident involving a negligent driver. The careless actions of a negligent driver can lead to a terrible accident and typically result in one or more of the following injuries:
Broken bones or fractures
Sprains, torn ligaments, or damages muscle
Nerve damage
Internal injuries or internal organ damage
Traumatic brain injuries
Chest injuries
Back and neck injuries
Deep lacerations, bruises, or scrapes
Spinal cord injuries
Knee trauma
Burn injuries
Some mild injuries typically resolve within hours or days. But the more serious injuries can take much longer to heal and often require prolonged medical treatment. Some injuries never heal completely, leading to partial or total disability.
If you want to recover compensation, a crucial part of the claims process is determining the severity of your injuries. Every case is different, so your case has to be approached with your unique situation or circumstances in mind.
In extreme cases, injuries sustained in car accidents can result in the death of injury victims. When this occurs, the relatives of the deceased may have the right to file a wrongful death suit and collect certain damages.
If you'd like to discuss your legal options, our in-house lawyer can help. Feel free to get in touch with our highly effective legal team by calling 844-JOE-WINS. You can also fill out the contact form on this page, and we'll get back to you.
Factors that Affect How Much Money You Can Recover
One of the most common questions that Atlanta car accident lawyers get from personal injury victims is how much they can get from the at-fault drivers' insurance companies. Well, here's the answer: it depends.
In Georgia, there are many factors to consider in a car accident case before your lawyer can settle on an amount. Some of these factors include:
Amount of car insurance – All car insurance is limited, so your damages may be restricted by the policy, whether being yours or the at-fault driver's
Severity of injury – Were the injuries mild? Were your symptoms delayed? How badly hurt were you?
Cause of the accident – Each accident is unique, and negligence may or may not be a factor in your case
Share of blame – For instance, if you were the victim of a rear-end collision, there will be questions like, "Were you brake-checking when you shouldn't have?" Or, "Did you run a red light?"
Actions you took after the accident – Did you report the incident? Did you seek medical attention immediately? Did you collect crucial evidence at the scene of the accident?
Present and future medical expenses – It's not enough to recover damages for your current medical bills, you also have to consider any future medical expenses that may arise
Speaking to the insurance adjuster – Hint: It's never a good idea to engage with insurance companies without speaking to a lawyer first
Lost wages – How much you've lost in income because of the accident, the possibility of a job change, and possible disabilities arising from your injuries
State of the at-fault driver – At the time of the accident, was the driver drunk, high, under the influence of something, or clear-minded?
Leaving the scene of the accident – According to Georgia state law, drivers are required to exchange information at the scene of an accident that has caused personal injury or property damage, or else the accident may be considered a hit-and-run
Before we can come up with a specific number, there may be additional factors to consider as well. If you'd like to discuss your case with a knowledgeable auto accident lawyer in Atlanta, Georgia, contact the law office of Wilson Rowley Trial Lawyers For Justice.
How Long Do I Have to Pursue a Car Accident Claim in Atlanta?
In Georgia, every car accident claim has a time limit during which injured victims must file their claims. This is 2 years from the date of the accident that caused the injury.
If you intend to file a lawsuit to recover losses accrued from your vehicle's damage during the accident, you have up to 4 years to bring the action. However, people who have lost a loved one should file for damages within 2 years of the person's death.
What Compensation or Damages Can You Pursue in an Atlanta, Georgia Car Accident Claim?
Car accidents are well known for their ability to inflict severe injuries on victims, and in worse case scenarios, cause a fatality. Car accidents can cause a number of economic and non-economic damages to people involved that can have extremely negative effects on their life.
Wilson Rowley Trial Lawyers For Justice can help you determine exactly which damages you can claim and calculate the value of these damages so that you can get the full value of compensation owed to you.
These damages include:
Economic damages
Economic damages are can most easily be thought about as losses that are financial in nature and are easily calculable, like bills or missed time from work.
Examples of economic damages include lost wages, medical bills (past, present, and future), property damage, loss of benefits, and loss of earning capacity
Non-economic damages
Non-economic damages are intangible losses that were caused by your car accident and injuries. They are not easily calculated but are nonetheless worthy of compensation.
Non-economic damages cover things like pain and suffering, loss of consortium, PTSD, anxiety, stress, and emotional distress
Punitive damages
Also known as exemplary damages, these are meant to punish the at-fault driver for malicious or dangerous actions on the road and serve as a warning to other intending careless drivers
It's rare to pursue all three, but it does happen. Your compensation amount also depends on Georgia's modified comparative fault law. This system considers your actions or inactions, as well as your degree of fault, before awarding your compensation.
Therefore, the at-fault driver, his or her insurance provider, or the court may check to see if you played a role in the accident. If you are found to be partially responsible for the collision, your total settlement may be reduced.
No matter the specifics of your case, skilled Atlanta car accident attorneys like Joseph Wilson know the best damages to pursue in every car accident case.
If you'd like to learn what you may seek for your vehicle accident case, contact Wilson Rowley Trial Lawyers For Justice today. Call 844-JOE-WINS or fill out the contact form on this page to schedule a free consultation.
What Should I do After a Car Accident?
Getting in a car accident can be frustrating and confusing but one should keep the following steps in mind for what to do in the aftermath.
1. Constant First Responders for Assistance
The first thing you should do after being involved in a car accident is to call 911 for assistance. It is recommended you do this in order to get emergency medical assistance as well as police on the scene. They can document the accident and file a report that can prove to be very useful down the line.
2. Do Not Leave the Accident Scene
This may seem obvious but it is a very common mistake that car accident survivors make. Sometimes an accident will seem less severe than it really is and a car accident survivor will leave thinking everything is fine. Wait for the police to arrive and check to see that everyone involved is out of immediate danger. Police will let you know when it is safe to leave. Otherwise, you can potentially face criminal charges because leaving the scene can be construed as an attempt to flee.
3. Exchange Information
Speak to the other parties that were involved in the car accident and get all of their relevant information. This includes their name, phone number, email, address, driver's license, insurance information, registration, and license plate. Be sure to provide your information as well.
4. Document The Accident Scene
If you are able to, try to record as much as possible after the accident. Taking pictures of the accident scene can be very beneficial and videos are even better. Try to record important details that are relevant to a car accident lawsuit such as the accident scene, any injuries, the damage to the vehicles, the conditions of the road, the surroundings, etc. If there are any witnesses to the accident that you can speak to then try to get their contact information as well since they may be able to help later on.
5. Do Not Admit Fault for the Accident
It is important to keep in mind that what you say at an accident scene can have significant consequences. Whatever you do, do not admit fault for the accident. This may seem obvious since someone may clearly have not contributed any fault to an accident but even then they can still make a mistake and admit fault by accident which can hurt them down the line.
For example, many people apologize to someone after an accident even if they did nothing wrong. This is a normal reaction and many people see it as polite but in the eyes of an insurance company, it can be considered an admission of fault.
6. Seek Immediate Medical Attention
Even if you feel fine after a car accident it is within your best interest to see a doctor and get evaluated. This is not just important for your health. Going to a doctor as soon as possible after an accident means that you will have any injuries you suffered documented as soon as possible which can help your case. Also, there are many injuries one can suffer in a car accident that can have delayed symptoms so seeing a doctor that can catch them early is a good idea.
7. Call Wilson Rowley Trial Lawyers For Justice
Getting in touch with our firm is one of the last steps taken in the immediate aftermath of a car accident but one of the first steps in getting you the compensation you deserve after being severely injured because of the actions of a negligent driver. You can reach our office at 844-JOE-WINS or fill out a contact form online.
Hire a Respected Atlanta Car Accident Lawyer
There is a reason the saying "The man who is his own lawyer has a fool for a client" exists. It is a generally accepted truth that hiring an experienced car accident attorney will result in more compensation attained, even with a lawyer's fee considered, than compensation attained without an attorney.
The best way to secure maximum compensation for your car accident-related injuries is to hire an accomplished car accident lawyer to represent you. Joseph Wilson is a well-respected trial attorney in Atlanta who has helped injured victims of car accidents recover fair and adequate compensation for their pain and suffering.
At Wilson Rowley Trial Lawyers For Justice, our compassionate legal team values the attorney-client relationship we will build with you. We, therefore, prioritize clear communication with you and winning on your behalf. By helping many past clients secure maximum payouts, we prove that we genuinely care and are honored to help injured victims.
Our firm focuses on ensuring that our clients have close communication with our attorneys that will work with them through every step of their case. We emphasize this close communication while providing award-winning legal representation. This has garnered Joseph Injury Lawyers a reputation as a firm with the ability to maximize the amount of money our clients receive from settlements and provide client satisfaction.
If what you want is an experienced Atlanta auto accident lawyer who is willing to represent your interests, fight for you, and win your case, Joseph Wilson is the attorney to talk to. Contact us today to discuss your options. Call 844-JOE-WINS or click here to fill out the contact form and get started.